Hey, I haven't been here in a while. I have been busy researching ingredients and searching the web for product ideas, so I really haven't been out of the naptural hair arena :o) As I was doing my research I came across so many pictures of beautiful natural hair styles. I was so tempted to take my hair down (remember from my August post I am committing to keep my hair in protective styles until next August - so far so good).
Anyway, as I admired the natural hair styles on the web I remembered how I used to search the magazine racks for any picture I could get a hold of that featured someone wearing a natural style. Therefore, I got the idea to dedicate this entry to a few of my 'natural hair idols'. The first is Lauryn Hill.
Although Lauryn has dropped out of the 'mainstream' music business you can easily find some of her recent live performances on YouTube - still rocking her natural hair. It was 12 years ago, when the Fugees released "The Score", when my attention was first drawn to Ms. Hill's naptural hair.
The moment I saw her hair I knew I wanted my hair to look just like it. That is actually when my naptural hair journey began. I started collecting every magazine, and recording every Fugee music video I could find that showcased Lauryn's hair so I could examine the texture and style. I actually still have the first magazine I found (don't think I will ever get rid of it even though the pages are falling out - I still may have some of those videos too :o).
To begin my journey, I decided to cut my freshly permed hair super short to above my ears from it's shoulder length and I remember carrying that coveted magazine around as a testament to what my hair would look like. Although I re-permed my hair three times during that journey, I always came back to that picture to get myself back on track. So I credit Lauryn Hill, and her hairstylist at the time, for giving me a new-found love of natural hair.
More Lauryn Hill hairstyles:
I loved how she wore here locs in all types of styles :o)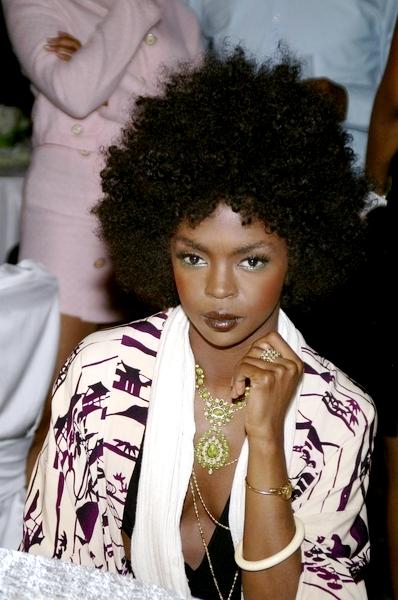 More glamorous Chunky 'Fro :o)

...These days there are lots of naptural celebs.
Another one of my favorites from way 'back-in-the-day' is Nina Simone.
Talk about pioneer - this is a 1967 album cover.
Meshell Ndegeocello is another favorite. She has worn her hair natural for as long as I can remember - from cornrows to bald.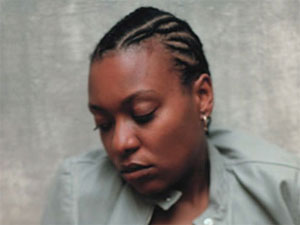 Interrupting my list of music artists check out actress T'keyah Crystal's hair. It is my ultimate hair goal ;o)
Check out her website
http://www.tkeyah.com/index1.htm
...And model/actress Tomiko Fraser.
Check out her website
http://tomikosgoddessgathering.com/
Singers/Actresses Jill Scott and India.Arie are also among my favs.

India.Arie is going to star in the Tony nominated
for colored girls who considered suicide when the rainbow is enuf
on Broadway this Summer.
http://www.playbill.com/news/article/115756.html
And I can not end without mentioning one of my most favorite 'mixtress napturals' entrepreneur Lisa Price of Carol's Daughter. (USA Today Photo)
I am definitely going to have to do a Natural Hair Idols Part II (or more) because there are sooo many more that I would like to add :o) But for now I will end here.
Peace and Blessings...

The pictures on this entry are the property of the original copyright holders. If you feel you haven't been credited for a picture belonging to you, please let me know.